Despite the fact that Competera was designed to effectively help with the pricing management routine, the fundamental knowledge is a necessity for every professional. Keeping this idea in mind, we launched the Competera Academy.

Brace for professional growth! 

It's simple: we can't turn you in a category guru in just a few days, but we can surely help you to understand the reasons of your wins or loses, predict the consequences and teach you how to use some of effective pricing techniques.
You will:
- Learn about industry best pricing practices firsthand
- Gain access to useful, ready-to-use approaches
- Learn how to convert knowledge into profit for your company. 
- And much more!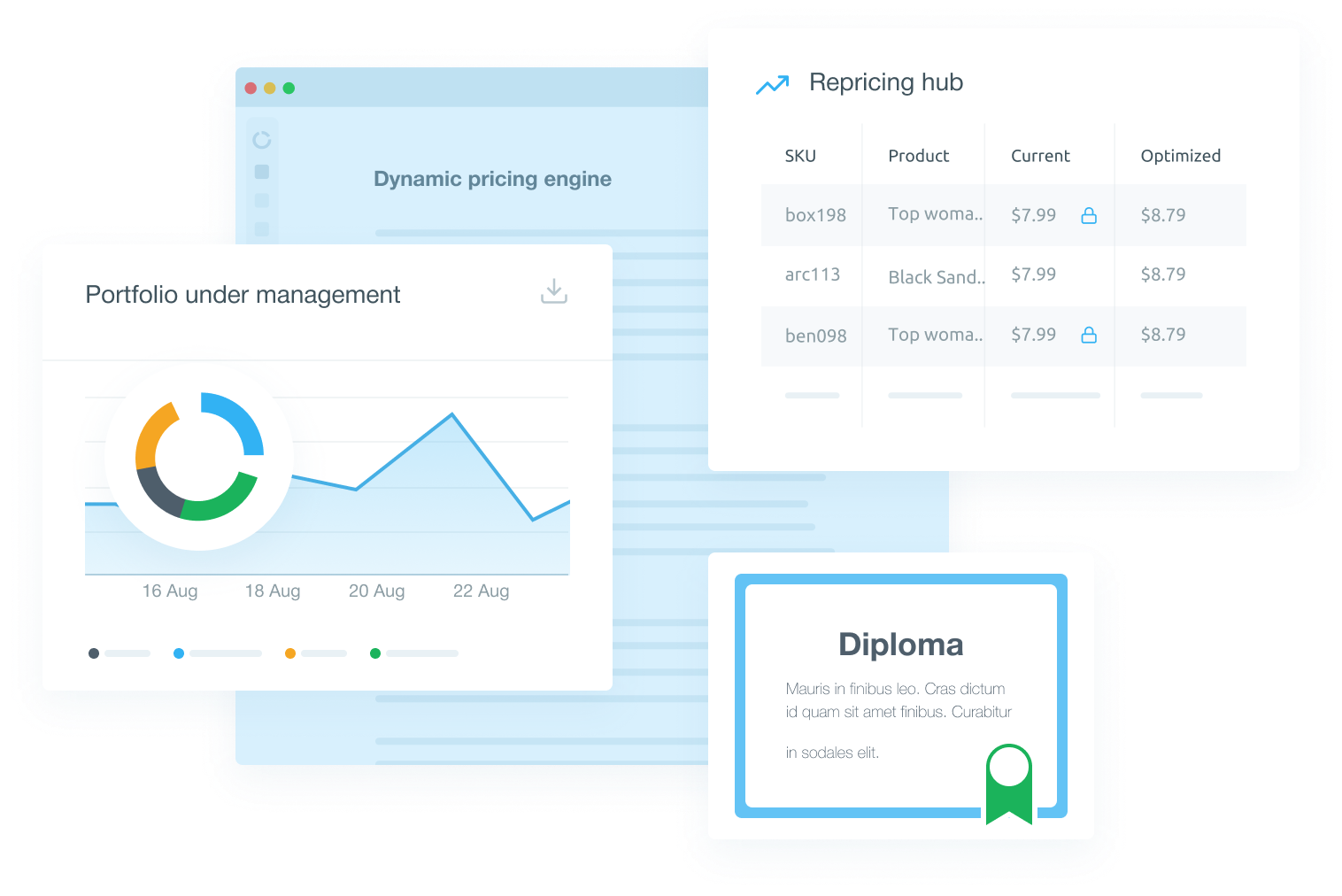 Get certified and recognized
Gain new experience and earn Competera's certification to showcase your expertise.
Get the fresh eye to find success for your daily tasks. Your Knowledge creates your opportunities.
Differentiate yourself from other pros by putting the new knowledge into practice.